SHE HATES ME BUT SHE IS MINE : CHAPTER 31 – THE END
CHAPTER 31
By Authoress Rhema
Xu's Residence**
Xu Feng just got home by limping, earlier he woke up and find himself with the boys, sleeping on the ground and none of them could even walk back home properly
Xu Lin who's already dressed for school and was about going out, looks surprised when she saw him entering
"Gēgē(big brother)" Xu Lin called in surprised and Xu Feng just flashed her a smile
"Where did you go, I called you countless of times but you didn't pick and…" She looked at his legs
"Why are you walking that way?" She asked
Xu Feng just smiled and sighed
"Remember I told you I was going to meet Mr Jing at the park, what were you doing?" He asked with crossed arms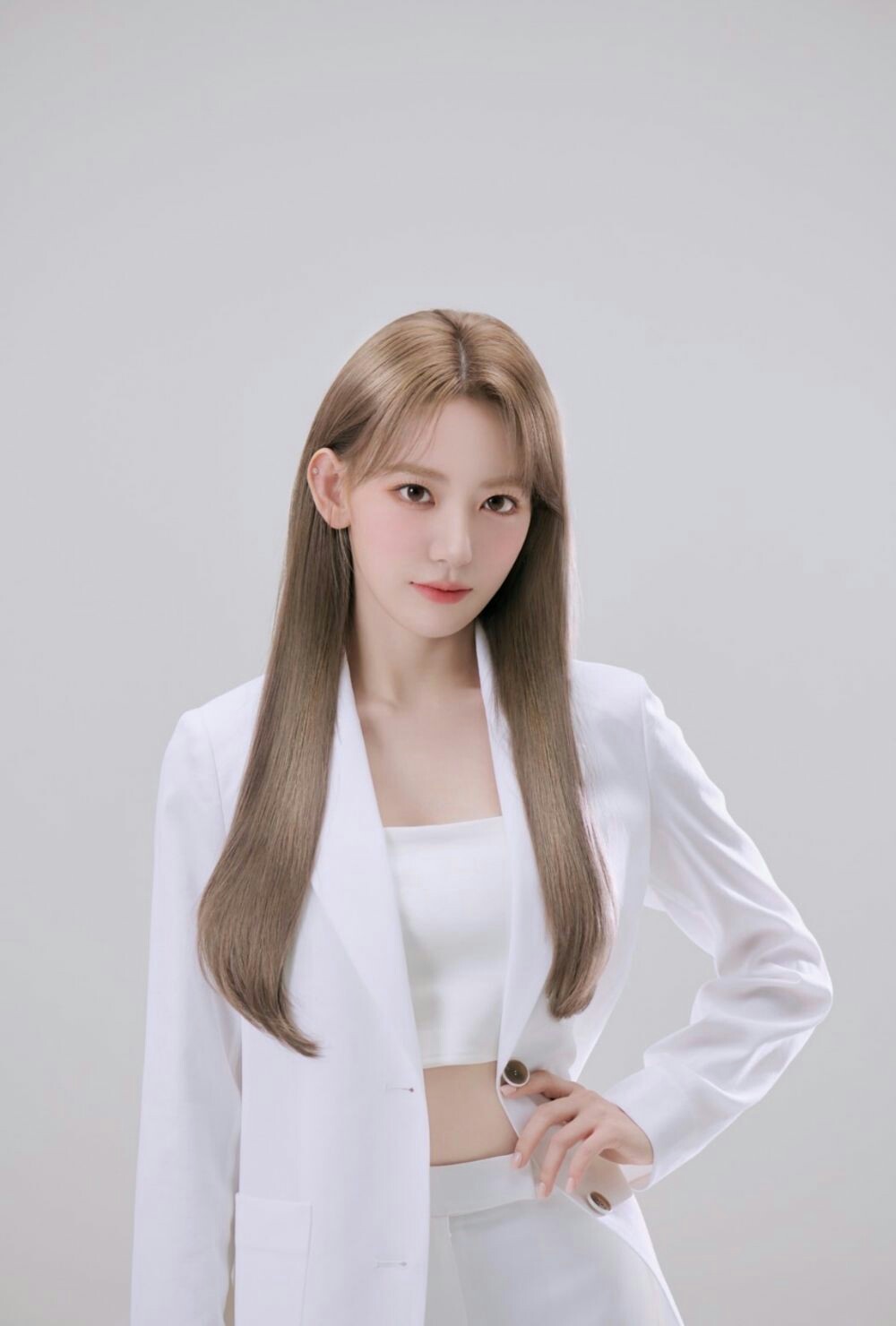 "Anyhow but what happened to your legs?" She asked
"Exercise, we ran jeez!!" Xu Feng sighed
"Whatever, bye" Xu Lin waved and left
Xu Feng winced and limped to his room, he took his phone and his eyes widened seeing over ten text message from Zhou Xiuying
"Geez" he muttered and called her, she picked immediately
"Xu Feng, when did you come back, how was the training, I called you variously but no reply are you okay?" She asked worried
"Baby I'm fine, I'm just tired I fainted outside and worse I can't even walk this morning my leg hurts so bad" he winced as he spoke and sat on his bed
"Really, I'm coming then, wait for me" she said
"Hey what do you wanna…." She hanged up before Xu Feng couldn't finish talking
"Gosh" Xu Feng winced and limped to his bathroom, he managed to take a shower and change to his uniform
Once he was done, he limped downstairs with his schoolbag and paused
"Should I wait for Zhou Xiuying?" He asked himself and then sat on the couch
SHE HATES ME BUT SHE IS MINE : CHAPTER 31 – THE END
Few mins later a knock sounded at his door, he stood up and limped to the door
"Ying Er" he kssed her lips and she walked in
"What about Li Chun?" He asked
"I told her not to wait for me, so she's in school now" Zhou Xiuying replied
"Oh" Xu Feng muttered
"Let me see your legs?" She asked, he sat down and showed her his leg while she took a close look at it
"Feng-ge, you're suffering from leg cramps" she said
"I know that's why I told you not to bother to come" he replied
"Hey your problem is my problem, give me your backpack" she collected it from him and helped him up
"I'll help you to your car" she said leading him slowly to his garages
"Thanks baby I love you" Xu Feng smiled and gave her a quick peck on her cheeks
They got to the garage and noticed the car was no longer there
"What the.. Xu Lin must have took it!! That brat" Xu Feng clapped his fist together while Zhou Xiuying stood akimbo
Xu Feng brought out his phone and dialed Xu Lin number then called her
📞Hey bro" her voice sounded
📞 Why did you take my car?" He asked
📞I thought you weren't coming today.. sowwie" she replied with her annoying voice
📞Lin you better not…
She hanged up
"Seriously why does people love hanging up on me today??" he asked himself and sighed
"I have an idea on how you can go to school" Zhou Xiuying smiled
"What?" He asked and she just smiled.
"This is so embarrassing, I think you should drop me down" Xu Feng muttered, looking at the passer by staring at him
Actually Zhou Xiuying was giving him a piggy back
"There's nothing embarrassing with a girlfriend carrying her boyfriend because he's having cramps" Zhou Xiuying replied
"It won't be weird if the boyfriend gives the girlfriend a piggy instead" he replied and Zhou Xiuying chuckled
"Dude you can't even walk on your own quit being embarrassed" she said
People heard and began laughing while Xu Feng blocked his face in embarrassment
"They are so cute"
"I wish I can get a girlfriend like her"
"They boy is so handsome"
"Not just him, his girlfriend"
"I wonder how their kids will look like"
Zhou Xiuying just chuckled at their comments while Xu Feng let out an awkward smile.
SHE HATES ME BUT SHE IS MINE : CHAPTER 31 – THE END
Rong High**
"Thank you babe you can put me down now" Xu Feng whispered
"Let me take you to the classroom" Zhou Xiuying smiled
"Ying Er put me down now" Xu Feng snapped and Zhou Xiuying laughed and dropped him down gently
"Where did you even get your super strength from, how can you carry me?" He asked
"I work out" she smiled and held him, they were about going to the classroom but paused when a car stopped at their front
Bodyguards came down with a wheel chair, another one helped Dylan down and sat him down on it, while last one took a mic
"Attention please clear the road for Mr Wang,please clear, Mr Wang isn't feeling well" they said pushing him in while Dylan just sat comfortably with leg crossed
Xu Feng and Zhou Xiuying looked at themselves in shock
"Unbelievable" Xu Feng muttered
"He's too childish, just look at the attention he'd gathering for the same thing that's happening to you" Zhou Xiuying shook her head
"It's not his fault thou, what do we expect from the only child of a rich family" Xu Feng chuckled and limped to the classroom with Zhou Xiuying helping him.
SHE HATES ME BUT SHE IS MINE : CHAPTER 31 – THE END
Classroom***
After helping Xu Feng to his sit, Zhou Xiuying came to sit beside Li Chun
"Hey friend, welcome" Li Chun smiled and looked back
"Did you see the way Dylan entered?" She asked
"What's your business there, I thought you're moving on?" Zhou Xiuying asked back
"I am but it's just too funny" Li Chun laughed and covered her mouth
"Whatever" Zhou Xiuying muttered
The teacher entered and first looked at Dylan who's sitting in the wheel chair
"Hope everything is good?" She asked and Dylan have her a thumb up
"Well I see most of the boys aren't feeling well today but girls training still continues, after lunch break let's meet up at the field" she said
The girls nodded
"Good, everyone open your art text book to page 64, that's where we'll be treating for this morning" she said and faced the board.
SHE HATES ME BUT SHE IS MINE : CHAPTER 31 – THE END
Huang High**
The sport training is still going on over here, this time is the cheerleaders that's dancing, Bai Zu and Mei Ling is also part of them
"Gosh, Bai Zu is looking so hot in that, I can't wait to have a taste of her down there" Cai Gua who's watching them from afar muttered
"Taste of her, but I thought you were happy with Mei Ling, just how many girls heart will you break" Feng Lei, his friend rolled his eyes
"Chillax dude, they are the one coming to me and don't!! Blame me for Zhou Xiuying's current condition, she caused it to herself" he shurgged
"You're something else, Zhou Xiuying was a sweet girl, she would have surely made such a good wife to you, you two were like an inseparable couples" Feng Lei shook his head
"Well too bad I was only dating her to safe my status and to taste what she has down there, after tasting it thrice or four times I can't count, I got bored, she's to boring and she lacks stamina, she can't even move for up two rounds, I got bored" he rolled his eyes
Feng Lei just look at him and could only shake his head
"I hope you fall in love with someone that'll do this exact thing to you" he said
Cai Gua scoffed at that and rolled his eyes, he smiled when he saw the cheerleaders were done dancing
"I'll be back" he muttered and stylishly went after Bai Zu.
Bai Zu just got to her locker room to change, after entering in, she made to close the door but a shoe prevented it from closing, looking at who owns the shoe she sighed
"Hey pretty" Cai Gua smiled
"Get out!!" She snapped
"Don't be like this baby, why are you always uptight, why can't you just loosen up a bit" he said, bringing his hands to caress her chin
"You want me to loosen up?" She asked and he nodded
"Fine" she smiled and cought one of his finger that's one her chin, the pinky finger to be precise, she squeezed it backwards tightly
"Ouch ouch, put it back… Put it back.. fk" he jumped in pain
After squeezing his fingers, making sure she breaked it, she smiled of satisfactory
"I'm glad I did this, next time I'll break more than that!!" She glared at him and left
Cai Gua winced and blew his fingers, he stared at her till she was out of sight
"I'll get back at you, I'll fk that dmn thing of yours" he muttered to himself.
SHE HATES ME BUT SHE IS MINE : CHAPTER 31 – THE END
Click 2 below to continue reading