SHE HATES ME BUT SHE IS MINE : CHAPTER 11 – 20
CHAPTER 11
By Authoress Rhema
Zhou Xiuying was interrupted when three cops showed up
Li Chun eyed widened in fear, she already has an idea
"Who's Zhou Xiuying here?" One of them asked
"I'm Zhou Xiuying" Zhou Xiuying smiled
"You're under arrest" the officer said
Li Chun rose up immediately and rushed to hold Zhou Xiuying hands
"Arrest, to seize someone by legal authority and take them into custody" Zhou Xiuying said and looked at Li Chun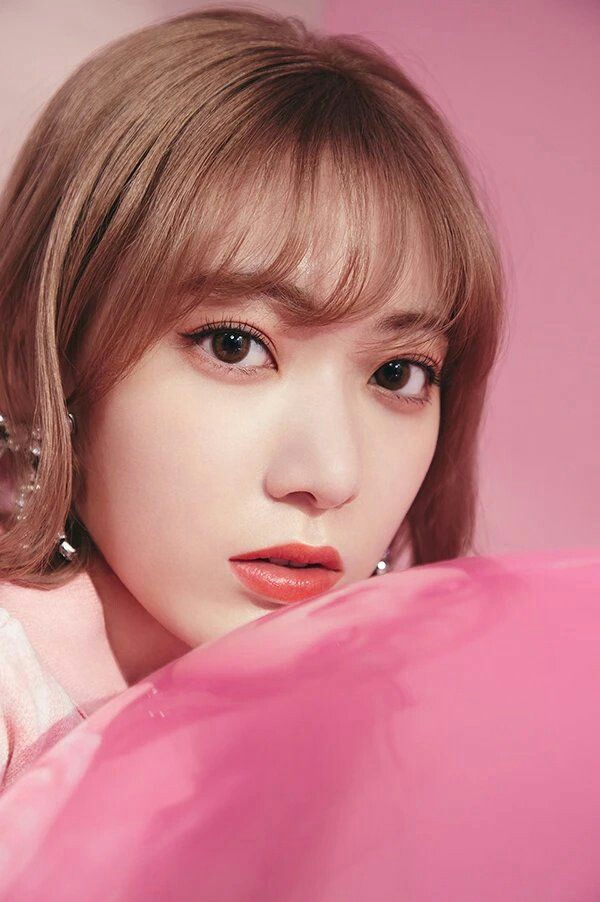 "Why do they wanna arrest me, I didn't commit any crime?" She said
"Yeah why, listen officer you can't just enter the classroom to arrest my student" the music teacher frowned
"Well chairman Wang filed a report against her for hitting his son almost to death" the officer said
Xu Feng covered his book and looked at them, listening to what is going on
"Xiuying is it true, did you hit Dylan?" The music teacher asked
Chu Maha immediately stood up and moved to them with her phone
"Here's evidence" she showed the officer
It clearly shows how Zhou Xiuying was beating Dylan without mercy
"Why did you hit him?" The music teacher asked
"Because I hate guys with green eyes and dark hair" Zhou Xiuying replied and the officers looked at themselves in confusion
"Why does she keeps saying that?" Xu Feng thought
"It's not her fault, she has anger issues and and..
"Just stop defending her!!" Chu Maha snapped
"I'm not defending her I'm saying the truth she has anger issues especially with guys that have green eyes" Li Chun yelled back
"Oh so should we take her for a medical check up then?" The officer asked
"No!!" Li Chun yelled
"Then we'll arrest her then" they moved to Zhou Xiuying and cuffed her hands
"Leave her, Xiuying!!" Li Chun yelled out
"Don't worry Li Chun I'll be fine" Zhou Xiuying smiled and left with them
Through out the whole event, Xu Feng mouth refused to close, did she just got arrested.
SHE HATES ME BUT SHE IS MINE : CHAPTER 11 – 20
Beijing Station**
The officer threw Zhou Xiuying in and took off her handcuff
"When do I get out?" She asked again
"What the he.ll is your problem, why do you keep asking me the same question" he yelled out
"Please" she added and he sighed
"When you'll get out is for chairman Wang to decide" the officer replied
"When will he decide?" She asked
"I don't know" the officer replied, locking the cell with a security code
"When will he come here?" She asked
"I also don't know" he frowned and left
Zhou Xiuying sighed and sat on the floor, then hugged her knees
"Should I leave or should I wait for chairman Wang?" She asked herself and sighed out.
SHE HATES ME BUT SHE IS MINE : CHAPTER 11 – 20
After school**
Li Chun didn't wait for anyone or anything, once the teacher left the classroom she stood up and began rushing out
"Crazy things keeps happening, so Zhou Xiuying just got arrested just like that?" Han Zihao asked
"You were here weren't you" Lan Singtan frowned and stood up too then left the classroom
Xu Feng also stood up and found his way to Li Chun's locker room, she was about leaving when he got there
"Li Chun just one minute" he called out
"What Xu Feng, whatever you wanna say can wait" Li Chun replied briskly
"Are you going to the station, I can come with you" he said quickly
"Why?" Li Chun crossed her arms
"Because, because" Xu Feng bit his lips trying to think of the reason
Li Chun scoffed and made to leave but he pulled her back
"I just care okay, let me just come with you" he replied
She looked at him for a while before sighing
"I'll sure do need a ride, let's go" she said and they both left together.
SHE HATES ME BUT SHE IS MINE : CHAPTER 11 – 20
Beijing station**
"You both really don't get me you can't see her now" the officer said to Li Chun and Xu Feng
"But she's my cousin,how can't I see my cousin?" Li Chun asked
"No one can see her unless chairman Wang sees her first" the officer explain
"So you're trying to say I can't bail her out?" Xu Feng asked
"How old are you?" The officer asked
"I'm eighteen" he replied
"You can bail her after we hear what chairman Wang has to say, I really can't loose my job" the officer sighed
"So like father like son then" Xu Feng muttered
Almost immediately a huge limo stopped at the parking lot, two mean dresses in neat tuxedos came out and opened the back seat for a man
He is dressed in a blue shinning suit, even his shoes are shinning, his body is a bit muscular, he's hair is styled perfectly but he looked like he's in his late 40's thou he's handsome plus he looked like an American
"Good afternoon chairman Wang" groups of officers began greeting him as he walked to the station
"So where's the person?" He asked
"She's in her cell room, Zheng Zhou please accompany chairman Wang" the officer called out to another officer
"She?" Chairman Wang thought and creased his brows before following the officer
Li Chun and Xu Feng exchanged looks
SHE HATES ME BUT SHE IS MINE : CHAPTER 11 – 20
"This is her cell room sir" the officer bowed, chairman Wang looked into the bar and saw a girl with red hair sitting on the floor, she looked at him and waved with a smile
"Is she the one who injured my son?" He asked and the officer nodded, he looked at her again
"I'm Zhou Xiuying" she smiled
"I can't believe this, I came here because of this kid" chairman Wang frowned
"But she's the one who..
"Enough!!" Chairman Wang snapped and left, the officer immediately ran after him
"Am I free to go now!!" Zhou Xiuying held the bar and shouted out
"I guess so, activating security code. 0 5 9 H B 2…. Her eyes changed colour as she spoke.
"Chairman Wang, good night sir" the officers immediately stood up and greeted him as he came out but he just went straight to his limo and drove off
SHE HATES ME BUT SHE IS MINE : CHAPTER 11 – 20
Few minutes later, Zhou Xiuying came out too with a smile on her face, she walked pass them
"Goodnight" she waved and began leaving
"Goodnight dear" the first officer replied with a smile then after a while his eyes widened
"How… Hey stop" he stood up and went after her along with the other officers
"Chun" Zhou Xiuying called happily when she saw Li Chun standing outside
"Xiuying" Li Chun rushed to hug her tightly
Xu Feng creased his brows
"How did you leave the prison?" He asked
Li Chun immediately broke the hug and stared at her
"Stop!!" The officers yelled running from afar
"Quick run" Li Chun yelled out and held Zhou Xiuying's hand
They both ran to Xu Feng's car, Xu Feng got to the driver's sit and began driving immediately
"Hey stop!!" The officers yelled from behind but they had already drove off
"How did she come out of there?" They began asking themselves
SHE HATES ME BUT SHE IS MINE : CHAPTER 11 – 20
"This is crazy" Xu Feng muttered while driving
"I know right.." Li Chun smiled and faced Zhou Xiuying
"I love you" she smiled and hugged her tight
"So, how did you escape?" He asked
"Easy I scanned the security code" she replied
"Huh?" He asked
"It's nothing, that's my house thanks" Li Chun immediately stopped the conversation
Xu Feng stopped the car and they both got down, he waved at them and made to drive off but Zhou Xiuying walked to his side
"How's your nose?" She asked
He touched his nose
"Still hurts but I'm fine" he replied
"Okay, it was an accident, the person I wanted to hit was Dylan, I'm sorry" she said
Xu Feng didn't say anything other than look at her and blinked
"Goodnight" Zhou Xiuying turned around and made to leave but he held her hand back
"Can we be friends please?" He asked
"No, you're a thief I'm not friends with thieves" she replied and went in
"Ouch!!" Xu Feng muttered and sighed before accelerating his car and driving off.
SHE HATES ME BUT SHE IS MINE : CHAPTER 11 – 20
Next Day… Rong High***
👥Look it's Zhou Xiuying
👥 She's back
👥What really happened, thought she got arrested
Students kept murmuring when they saw Zhou Xiuying stepped in with Li Chun
"We are having maths today right?" Li Chun asked
"Yes Chun on the dot" Zhou Xiuying smiled and they both got to their locker rooms
Xu Lin and a girl just rushed there
"Is she the one?" Xu Lin asked and the girl nodded, Xu Lin smiled and rushed to Zhou Xiuying immediately
"Hi I'm Xu Lin, a big fan" she waved
"Fan of what?" Zhou Xiuying asked
"Yesterday I heard you hit Dylan and sent him to the hospital is it true?" She asked
"Yes" Zhou Xiuying nodded
"Oh my, finally I'm so happy I so much hate that dude, a pic please" she asked
"Okay" Zhou Xiuying replied and Xu Lin took three pics with her
"Thanks, bye Li Chun" Xu Lin waved and left
Li Chun chuckled and took her maths book before facing Zhou Xiuying
"She's Xu Feng's sister" she said
"What?, I didn't know" Zhou Xiuying replied
"Well now you do, let's go" Li Chun smiled and skipped to class.
SHE HATES ME BUT SHE IS MINE : CHAPTER 11 – 20
Click 2 below to continue reading